Ubiquiti Networks pride itself on providing a variety of high-performance networking technology solutions for service providers and enterprises. By offering an outstanding price to performance ratio, Ubiquiti aims to offer disruptive pricing across their different ranges, which they use to push the boundaries for wireless communications and to close the digital divide. They believe in bringing wireless connectivity to everyone around the world. On top of this, Ubiquiti offers a global support community that stands them apart from their competition.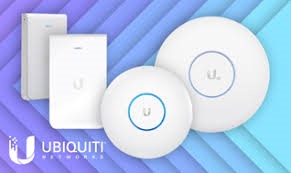 The Access Point WiFi 6 Lite (U6 Lite) is a 2×2 WiFi 6 access point that can reach an aggregate throughput rate of up to 1.5 Gbps with its 5 GHz (MU-MIMO and OFDMA) and 2.4 GHz (MIMO) bands. The U6 Lite can either be ceiling-mounted to broaden signal coverage and support device-dense networks, or it can be mounted to a wall to extend its signal in a specific direction. The compact U6 Lite also sports the same form factor as the Access Point nanoHD (UAP nanoHD) so you can repurpose its covers and recessed mounting bracket if you already own them. The U6 Lite simplifies the process of bringing WiFi 6 to your home or office.
Build and expand your network with Ubiquiti Networks® UniFi® Switch, part of the UniFi line of products. The UniFi® Switch delivers robust performance over its 26 independent switching ports. Two SFP ports offer optical connectivity, and 24 Gigabit Ethernet ports offer 802.3af/at PoE+ sharing a total of 250W PoE.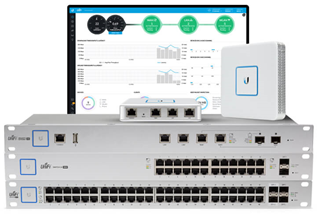 Customized Computer Services, Inc. is a Managed IT Service Provider, we have been serving the Dallas-Fort Worth Area for 31 years and manage PBX systems for several clients. We want to bring the best technology to maximize your business potential. Contact us to find out how we can help your business stay one step ahead with your IT.
To Learn More Contact Us At
817-459-4000