Although the above picture may look as if it is misplaced among the title and topic of this blog, I assure you, it serves a greater purpose. I wanted to show the magnitude and dominance that is the reality of technologies presence in today's' world, both business and pleasure. Businesses across every industry are discovering how today's technologies help them achieve their objectives and propel them past their expectations. The pace which technology is advancing however, is unprecedented. While new technologies present powerful opportunities for business, they also bring challenges. For many businesses, those challenges add up to significant costs; the cost of hiring and training qualified workers, purchasing the infrastructure to support emerging technologies, and keeping systems up to date and secure. Rather than struggle to keep pace with technology many are turning to Managed IT service providers and outsourcing.
The benefits are clear. In 2014 the average percent of organizations who outsourced their IT was 30%. Within one year, that figure had nearly doubled. Managed IT services can cut IT costs by as much as 40 percent, all the while doubling operational efficiency. The following are just a few of the many benefits your organization could obtain through outsourcing your IT through a Managed IT service provider like CCSI.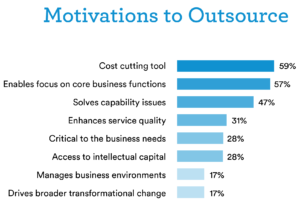 Immediate IT Outsourcing Benefits for Business
1.Control Over Your Budget
Outsourcing converts fixed IT costs into variable costs and allows effective budgeting. Basically, only pay for what you need when you need it. The amount of savings through outsourcing is often unrealized and the benefits huge.
2.Single Point of Service                                                                                                                Outsourcing your IT through a single Managed IT Service vendor keeps the waters calm. Ideally you want to work with a partner, not a vendor. A managed IT provider who understands your industry and is familiar with your business from the inside out. Knowing the inner workings of your organization and not just the technology side, eliminating the need to obtain varying services through multiple vendors. When the comprehensiveness of your organization is cohesive, processes and projects are met with ease and any other issues are quickly extinguished. Basically, the less ducks in the pond the clearer the waters.
3. Reduced Costs in Labor
Every business owner knows, hiring and training is the largest expense and risk a business takes on. IT staff is no exception and VERY expensive. Temps aren't a cost effective or practical solution for IT related projects either. Outsourcing your IT lets you focus your human resources where you need them most.
4. Greater Scalability                                                                                                                                                                                                                                  IT shops spend months, sometimes years, deploying massive systems. Many businesses are finding it more effective to start small, move fast and expand as needed.  Custom and modular approach to managed IT services makes it easy for organizations to scale up or down depending on demand, such as a retailer increasing capacity during the holiday season, or a startup experiencing sudden growth.
5.Qualified, Certified, Trained, EXPERIENCED
If you're not IT trained, how do you assure an employee is qualified? Certifications like Microsoft Certified Systems Engineer (MCSE) are important, but so is experience.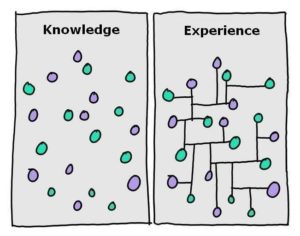 6. Experience Trumps Qualifications– EVERY TIME
Few problems are new for Managed IT services companies, they deal with them on a daily basis. Your biggest catastrophe is something they are well prepared for and fix on a regular. An in-house IT employee leads an isolated existence no matter how much they train and gain little experience doing maintenance and help desk tasks, and are paid a salary whether everything runs smoothly or not. Pay for the services you use, when you use them by a managed IT service provider who covers the entire IT spectrum from the hiccups to the hurricanes-literally.
7.Freeing up Existing IT Staff                                                                                                                                    IT departments within organizations are mostly stretched thin as it is. Outsourcing for back-end functions or rapidly changing technologies allow organizations to dedicate their in-house tech experts to projects that advance their core objectives and promote innovation.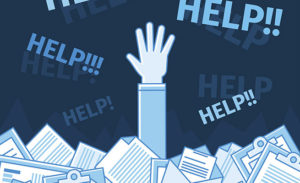 8. Gain a Competitive Edge and Increase Efficiency
Organizations that try to do all IT Services in-house themselves can have much higher research, development, and implementation time, all of which increase costs and are ultimately passed on to customers.
9. Keeping Pace with the Demands for IT Expertise                                                                                                                  The struggle to fill IT positions is worldwide, especially those positions in cyber security and mobile app development. Outsourcing these functions through a Managed IT service partner with technically skilled and specialized engineers in new and emerging technologies alleviates these pressures.
10. Quickly Implement New Technology
Managed IT service providers have the resources to start new projects immediately. Handling the same project in-house typically requires months to hire and train the right people, or overtime for the ones you've already got. IT companies bring years of experience for projects right from the beginning saving time and money as well as their knowledge of the most up to date products and solutions that have the capabilities to grow with your organization. Ultimately eliminating the need to implement new technology later down the road just to keep up. Future-proofing, quality managed IT service providers bring this aspect to the table and eliminate a host of future costs and time-consuming projects removing old hardware, implementing new…etc.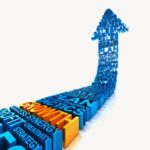 11. Stay Focused on Your Core Business
Businesses resources are typically limited to those that are industry related and your businesses manager probably isn't an IT expert atop their existing job title. Outsourcing IT alleviates the time and stress robbed of your employees when a crisis emerges, big or small, and let them stay focused on their regular duties. Employees remain focused and efficient, managers are able to keep the business running making revenues. Everyone focused on the core business, not distracted by complex IT decisions.
12. Eliminate Unnecessary Risk and Shift the Burden of Compliance
In addition to regular audits, many organizations are required to meet standards with their IT initiatives. The Health Insurance Portability and Accountability Act, Family Educational Rights and Privacy Act, Payment Card Industry Data Security Standard and Sarbanes–Oxley Act, spell out rules regarding privacy, reporting and security in the healthcare, education, financial services and retail industries. Managed IT service providers assume and manage much of that risk for you, with specific industry knowledge, especially security and compliance issues. They generally are much better at deciding how to avoid risk in their areas of expertise — without placing that burden on in-house staff.
13. Level the Playing Field
Most small businesses can't afford to match the in-house support services that larger companies maintain. Outsourcing can help small companies act "big" by giving them access to the similar technology, and expertise that large companies enjoy. An independent third party managed cost structure and economy of scale can give your company a competitive advantage.
14. Security, Safety and Compliance
Is your firewall up to date? Do you have a DMZ installed? Do you audit your Workstations and Servers? Has your company implemented PCI security standards and maintain those standards? Businesses now have more forms of payments than ever, such as, Credit/Debit cards, Pay-Pal, Electronic Checks, Gift Certificates, Wire Transfers, but with these transaction forms also require attentiveness. Outsourcing through a Managed IT Service company familiar with PCI Compliance standards can minimize the risks associated with maintaining client data, credit card numbers, sensitive competitive information. It also alleviates any hassle of software and hardware security monitoring and upgrades of the network. When that pop-up asking you if you'd like to upgrade to the newest version of a software arrives, you don't have to worry if it's a legitimate source asking and necessary update or not. Your Managed IT services provider keeps your network, data and all the necessary licensing agreements for software and hardware protected and up to date.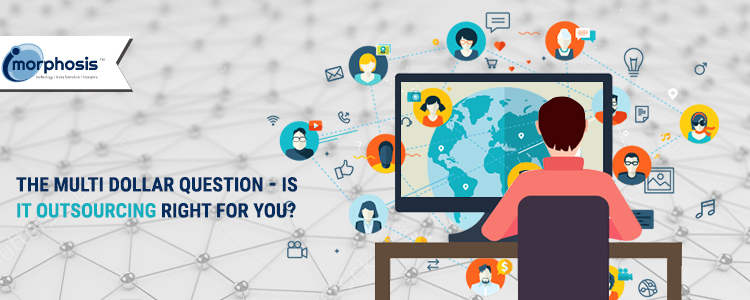 How to Know if Outsourcing Through a Managed IT Service Provider is Right for You:
Constantly putting off new projects and facing a backlog of user requests are clear signs that it's time to look into managed IT services, especially for a provider that delivers meaningful value.
Before choosing a partner, organizations should clearly define their requirements and the improvements they expect to see. For example, they might want to introduce off-hours coverage for network technology or a mobile tracking platform that competitors are using.
When meeting with prospective providers, operational teams should ask how they would achieve these goals. Beware of providers who talk only about their own characteristics — the toolsets they use, their processes, the quality of their engineering resources — instead of focusing on your organization's goal.
Another factor to consider is the provider's breadth of experience. Many managed IT service providers focus on niche areas, but with the pace of change in technology, it's important to work with a partner that can meet an organization's needs now and in the future.