Passwords are everywhere. We use them to access our money, our communications, even our social lives.
At first, we used one password for everything, but that wasn't good enough so we started making our passwords even more complicated and relied on password managers or handwritten notes to organize the dozens or hundreds of unique passwords we use.
But no matter how complex our password system was it was never enough to prevent account takeover, because all it took was one phishing email or database exploit and your password was out in the world.
We've talked before about the importance of password security and how even the most complex passwords are not enough to prevent breeches(1) and malicious(2) attacks(3).
Security experts and even the United States Government(4) have expressed the need for increased security and protection in our increasingly online lives and business.
Still, every year the statistics tell the same story or worse;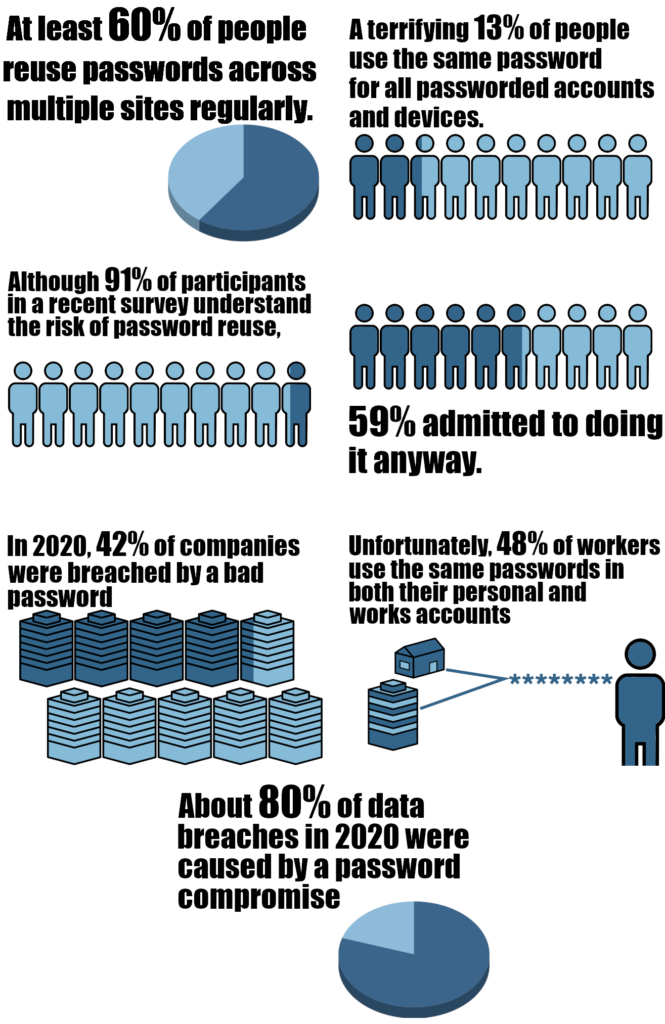 It's plain to see that relying on passwords alone is not enough to protect yourself or your business.
Two-factor authentication for Office 365 and Hosted Exchange
Two-factor authentication(5) is an extra layer of security designed to ensure that you're the only person who can access your account, even if someone knows your password.
With two-factor authentication, only you can access your account on a trusted device or the web. When you want to sign in to a new device for the first time, you'll need to provide two pieces of information—your password and the six-digit verification code that's automatically displayed on your trusted devices or sent to your phone number.
Because your password alone is no longer enough to access your account, two-factor authentication dramatically improves the security of your account and all the personal information you store with Office 365.
Once signed in, you won't be asked for a verification code on that device again unless you sign out completely or need to change your password for security reasons. When you sign in on the web, you can choose to trust your browser, so you won't be asked for a verification code the next time you sign in from that computer.
For more information on how to secure your Office 365 account, contact Customized Computer Services Inc.(6) We work with our clients to develop protocols for best practice and monitor your IT infrastructure to ensure the security of your accounts.
Customized Computer Services, Inc. is a Managed IT Service Provider(7), we have been serving the Dallas-Fort Worth Area for 31 years. Contact us (8) to find out how we can help your business stay one step ahead with your IT.